SMOKER? OVEN? GRILL?
What is the Big Green Egg?
Is it a smoker? Is it an oven? Is it a grill? The answer is YES. The Big Green Egg is the original American-designed ceramic cooker paying homage to the ancient Japanese Kamado. It is stronger, more durable, and provides better heat insulation than any other outdoor cooker available. This ceramic marvel has enabled both novices and experts alike to be able to create amazing culinary delights. Because of its simple yet efficient design, for over thirty years, The Big Green Egg has been ever-growing in popularity.
It is a Grill
Sear the perfect steaks, chops, or burgers; the Big Green Egg quickly and easily heats to 750º F / 400º C. Using the two dampers for accurate temperature control will allow you to flawlessly grill other meats like chicken, fish, and seafood to moist, juicy and flavor-filled finish.
It is an Oven
Using the convEGGtor, and an indirect cooking method, The Big Green Egg will bake bread, pizza, casseroles, cobblers and pies better than your kitchen oven. It will retain heat and moisture so that foods don't dry out. Imagine perfect crusts, plus juicier and tastier vegetables, poultry, meats, and fish.
It is a Smoker
The Big Green Egg's superior insulating ceramics will allow you the control to maintain low temperatures for sixteen to eighteen hours. The result is succulent turkey, ham, lamb, chicken, ribs, and salmon. You can even smoke nuts and cheeses.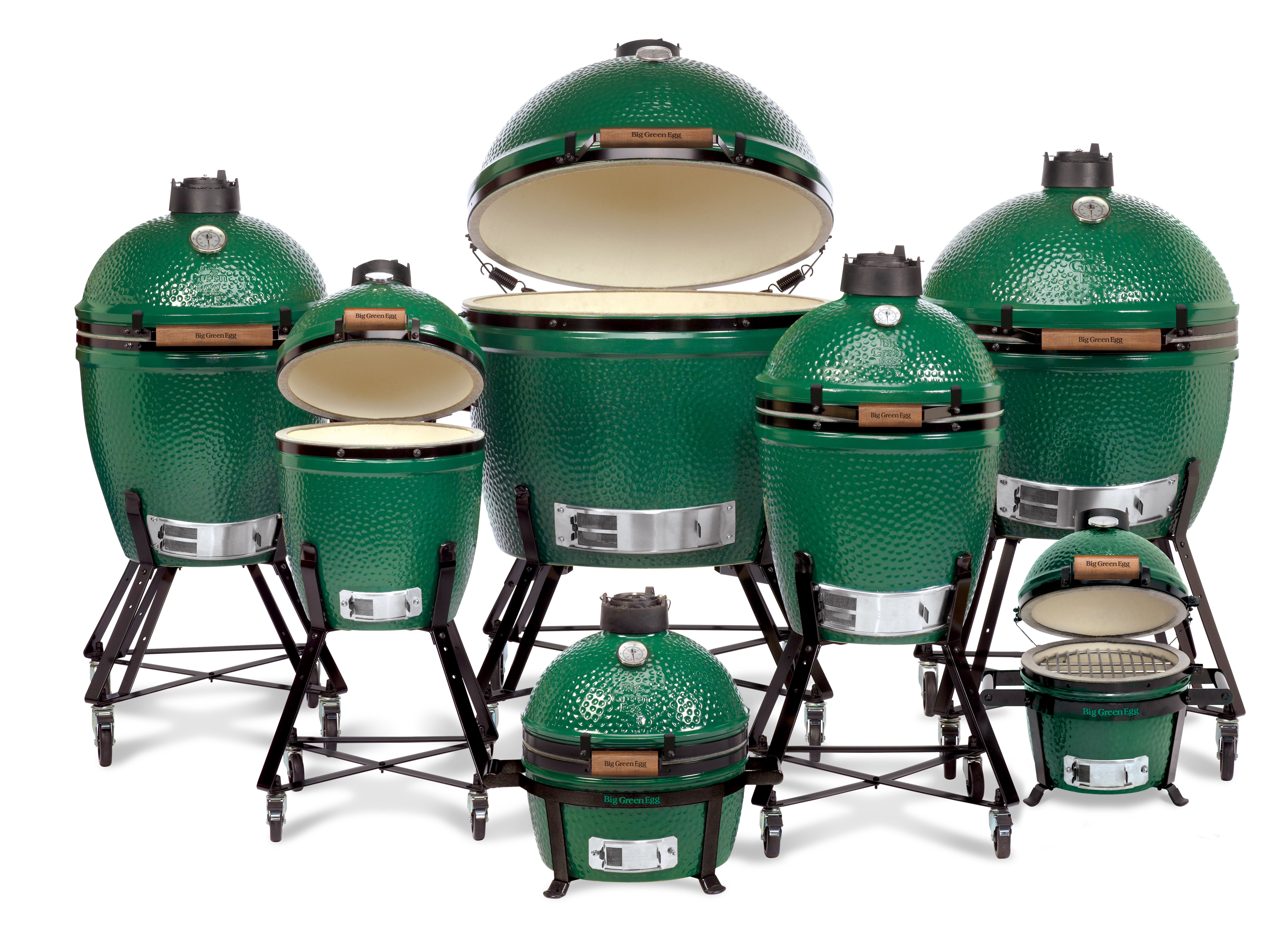 The Big Green Egg is a patented design combining ancient wisdom and modern technology. The result is a product that stands in a class alone.
In addition to being a one-stop-outdoor-cooking solution, no chemical cleaners are required to clean it. The exterior glaze will last a lifetime and wipes clean easily. Inside the residual heat will burn away any grim, just like a self-cleaning oven.
The Big Green Egg is proudly made in the USA and comes with a Best-in-Class limited lifetime warranty. It is the only outdoor cooker you will ever need!